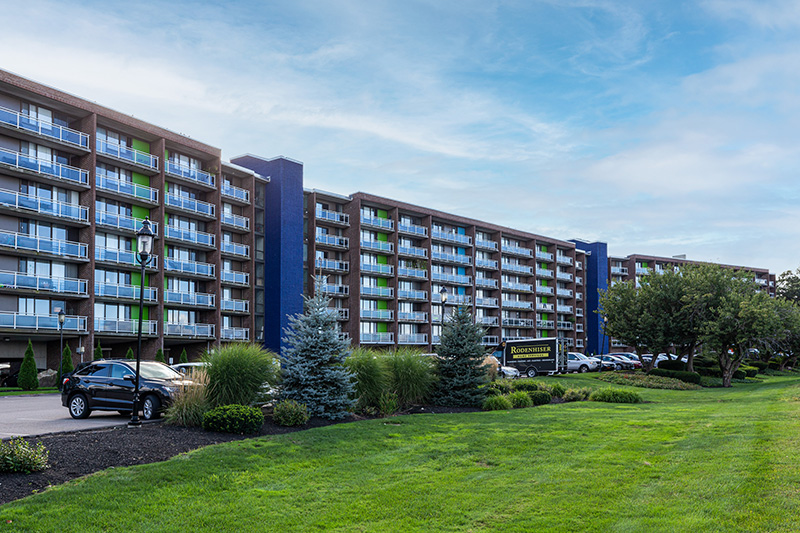 Framingham, MA Taurus Investment Holdings (Taurus) and Kayne Anderson Real Estate (KA Real Estate), the real estate private equity arm of Kayne Anderson Capital Advisors, LP, have formed a joint venture to acquire Halstead Framingham, a 1,020-unit gated community from the year 1974, to acquire . Following the transaction, the property will be renamed The Green at 9 & 90 (The Green).
The joint venture plans to raise significant capital to transform The Green into a low-carbon, energy-efficient, multi-family community. In addition to the sustainability-focused retrofit, the joint venture plans to implement a range of tenant-driven social activations, such as:
Both Taurus and KA Real Estate have a successful track record and a forward-thinking approach to real estate, and are committed to prioritizing and incorporating environmental, social and governance (ESG) standards into their operations. Taurus' energy-focused retrofit subsidiary, RENU Communities, will implement a bespoke program to reduce property-wide greenhouse gas emissions by 50% while improving energy efficiency by upgrading the property's HVAC systems, adding rooftop solar PV and a building-wide energy management system. KA Real Estate will invest in The Green through its KA Multifamily Impact strategy, which is an extension of both the company's leading ESG initiatives and strategic multifamily investments.
"This is an exciting opportunity to work with a like-minded team and leverage our expertise in investing, enhancing and operating high quality multifamily properties," said David Selznick, Chief Investment Officer, KA Real Estate. "ESG is a guiding principle of how we work at Kayne Anderson, and this partnership builds on our commitment to invest in assets that prioritize increasing sustainability, rent achievability and positive social impact in local communities."
"Taurus has long been committed to creating environmentally conscious real estate. As the demand for building decarbonization continues to grow, The Green fits perfectly into RENU's retrofit program. We are very excited to partner with KA Real Estate to improve the energy profile and social impact potential of the property," said Peter Merrigan, CEO of Taurus. "We are grateful for the support of all our partners and look forward to improving the quality of life for our residents while maximizing value for our investors."
RENU Communities works to connect traditional real estate investments with the growing desire for electrification and decarbonization. RENU provides turnkey, energy-efficient retrofits of existing real estate assets with a focus on renewable energy and carbon footprint reduction, with the additional goal of improving net operating income (NOI) and creating value for investors.
"Given that The Green and the State of Massachusetts' electric utility has set high standards for meeting climate change goals and offers a variety of financial incentives, we believe The Green has numerous opportunities for water and energy improvements, as well as great renewable energy opportunities." has on-site power," said Christopher Gray, PhD., Chief Technology Officer of RENU Communities.
The Green, currently 98% occupied, is located in Boston's Metro West office and laboratory market with over 700,000 workplaces and suburban employers including TJX, Raytheon, Bose, Staples and MathWorks. Renters will benefit from an extensive, recently updated amenities package that includes a fitness center with simulation surfing options, a recreation lounge with numerous shared workspaces, a pool, a pickleball court, and multiple BBQ areas.
Evercore Real Estate Capital Advisory acted as exclusive capital advisor to Taurus on the transaction. "We are pleased that KA Real Estate and Taurus are collaborating on this iconic asset," said Yan Ling, Managing Director of Evercore Real Estate Capital Advisory. "Your investment in environmental and social improvements will take the property into a new era, bringing lasting benefits to residents, the local community and the climate."